Home
Next Page
The Homestead
November 10-12, 1999
(Page 1)
After Betty Lou's long confinement from foot surgery after rupturing a major tendon, she was ready for a change of scenery. When the weather was unseasonably warm the first week of November, we took off on the spur of the moment for three days at The Homestead. Located on 15,000 acres in western Virginia, this luxurious resort, founded in 1766, had recently fallen on hard times until it was bought in 1993 by ClubCorp and extensively renovated. It is located in Hot Springs, Sam Snead's birthplace.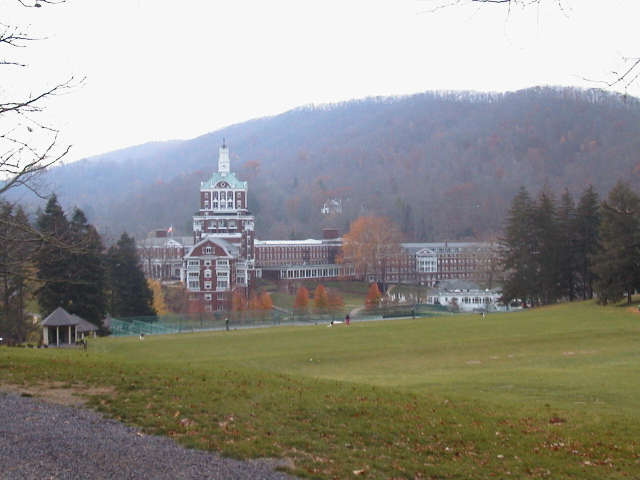 We had heard that The Tower includes the most elegant rooms. Thanks to our recent membership in the George Washington University Club, which is also a ClubCorp property, we were able to receive a room upgrade. The suite we were given is behind the left and center windows just above the white balustrades.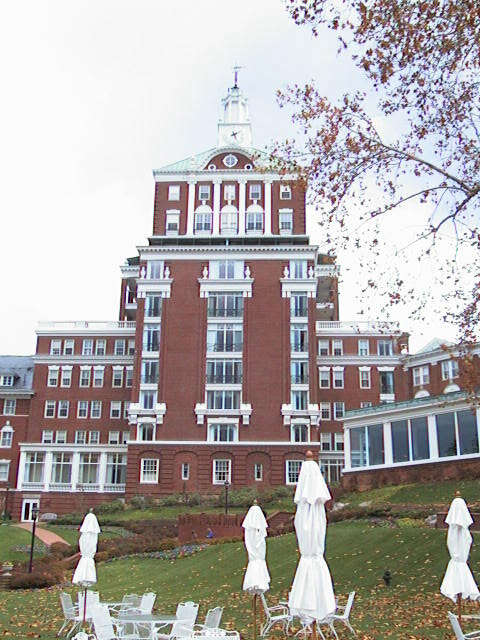 The Great Hall leads from the reception area to several of the wings that incorporate restaurants, a shopping arcade, guest rooms and suites, the spa, health club, and several other facilities. Although it hadn't yet gotten very cold, fires burned in the two wood-burning fireplaces.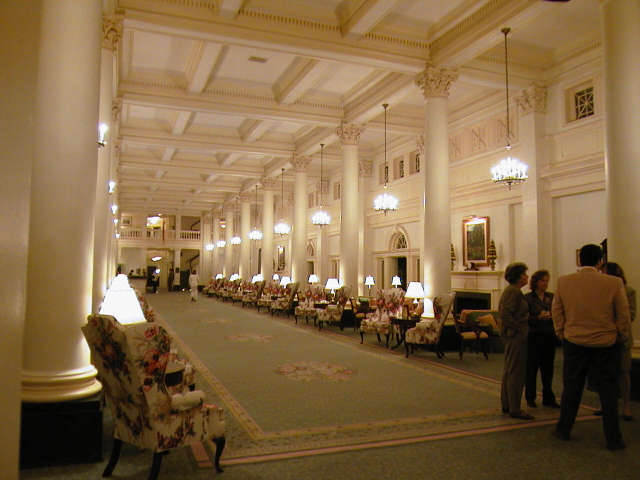 Betty Lou checked the tariff on the back of the door and found that the regular rate was $800 per night. Fortunately we weren't there during high season! Also that does include meals for two. Opposite the door to the spacious bathroom in the left background is a walk-in closet. Which is larger than any closet in our house. There was another one in the library.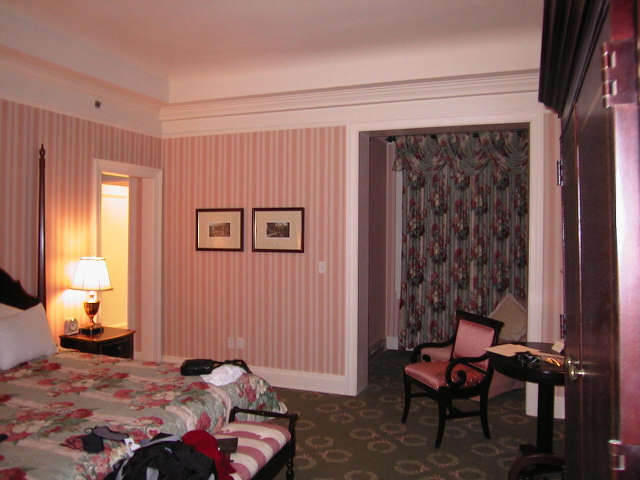 When we lived in Frankfurt, our apartment included a protruding front room with massive glass windows on three sides, which we were told was a "Winter Garden." Our Homestead suite had a similar room, complete with chaise longue. The vines with red berries are bittersweet that Betty Lou collected during a carriage ride. Or actually she directed their collection, cleverly avoiding scratches from the thorns on the blackberry bushes among which they were entwined.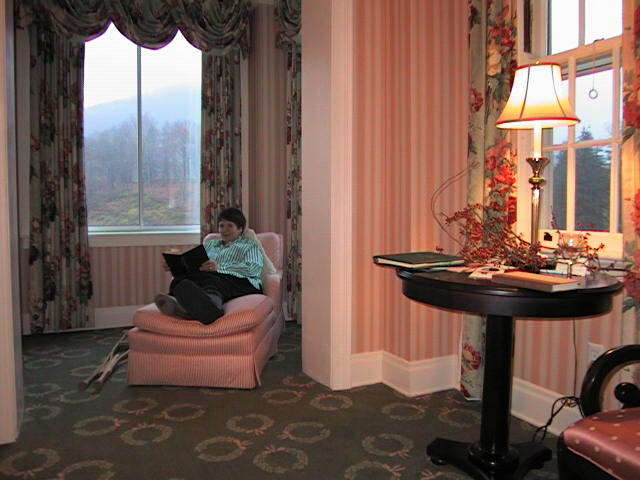 We arrived just in time for high tea, and by the time we returned to our room the sun was getting low. In one direction we could see the building that included the Pro Shop and restaurant, from whose veranda we took the picture of our suite.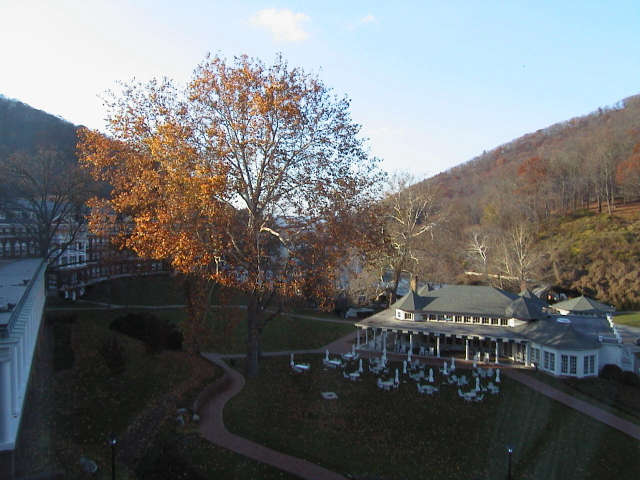 © Copyright 1999 Jack Ludwick - All Rights Reserved
Home
Next Page