Home
Next Story
You Can't Always Get What You Want ...
September, 2007
Last year, on our way to see the tulips in Holland, we flew MaxJet, a new business-class-only airline, round-trip to London. Some day I might write about that trip, which probably should be called "MaxJet – and MinJet." MaxJet flies1 767s configured for 103 passengers from Dulles and JFK to London's Stansted airport. The second leg of the trip, to Amsterdam, was via EasyJet, which, if ever there is a standing-room-only airline, will be them. Admittedly, it was inexpensive.
We arrived at Dulles more than three hours early for our 7:15 PM flight to London. MaxJet's counter is at the west end of the terminal, on the back side, away from most of the turmoil. As for the previous trip, there were more people behind the counter than in front, so we were expecting a quick check-in. However, when we presented our tickets and passports, we were told that the flight had been canceled!
Shocked, we asked if we would have to return the next day. That would have been an inconvenience, since, although the cruise with which we were connecting was four days in the future2, the London hotel had been prepaid, and we would receive no refunds for unused days. However, they said we'd be rebooked on Virgin Atlantic, although at the Premium Economy level. We were dismayed, saying that it couldn't possibly be up to the level of service we had previously experienced on MaxJet. A woman we had noticed off to one side, who had been observing the situation, came over and recommended that we be assigned two of the available three "Upper Class" berths.
Once again, we realized that it pays to arrive early, and to be well dressed, in this case, business professional. Even in our supposed egalitarian society this is significant, and the difference is even more marked in class-conscious Europe. It probably didn't hurt that Betty Lou wore some of her Dubai gold, and other jewelry, and I, my Tissot watch – the Timex digital being in my carry-on.
Once airborne, a scruffily-dressed guy from the Premium Economy section several times came forward, wanting to sit at the bar, wanting to eat there, wanting to use the toilet, each time being shooed back by flight attendants. Who knows if he was also a MaxJet passenger who had witnessed our good fortune and resented his being excluded?
A MaxJet agent escorted us to the Virgin Atlantic counter to assure that we were properly registered. The Virgin Atlantic Clubhouse proved to be more elegant than the lounge MaxJet shares with Northwest. (Admittedly, MaxJet's dedicated Stansted lounge was more luxurious than the one at Dulles.) The bar's offerings were premium, and a menu offered items of the same caliber as the meals later served on the plane. In fact, we have since heard that some dine there and use the entire time airborne to sleep.
As those of you who normally fly First Class are no doubt aware, when it was time to board, we were first, and were immediately given glasses of champagne to compensate for the travails of the day. Once airborne, you can mix and mingle at the five-stool bar.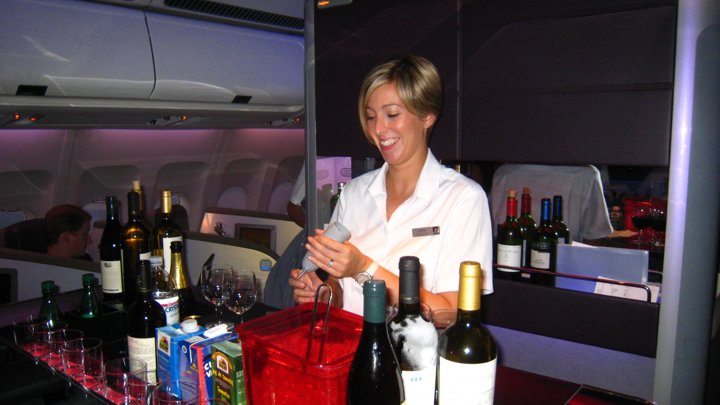 Back at the seat, or still at the bar, you can order any time from a menu of hot and cold items, and an extensive wine and Champagne list.
Of course, the entertainment center provides the usual variety of audio programs, and the 10.4" wide screen TV included a sports channel showing World Cup rugby matches being held in France and Great Britain for over a month, leading up to the recent championship match (won by South Africa over England); or there was a choice of more than fifty films, although unfortunately not the still-to-be-released National Treasure II. If you'd prefer to use your laptop, they will provide you with the proper power adapter to plug in at your seat.
Virgin Atlantic has recently redesigned its Upper Class seats to convert into completely flat beds, surpassing, according to reviewers, British Airways' in length, width – a foot wider at the shoulders – and comfort – the seat flips over to provide a more cushioned side for sleeping. I took advantage of the sleep mask from the Snooze Pack, but skipped changing into the Sleepsuit jammies. The turndown service includes making up the bed with sheets, a full-size pillow and duvet, and if you wish, a warm cocoa and coconut macaroon.
Having not had the opportunity to sample others' beds, I can only say that for the first time I was able to sleep on an overnight flight. In fact, I missed the complimentary massage, because, at least so they said, they didn't want to wake me. In the morning you can help yourself to Bullocks Smooth Shaving Cream, Cheeky Cow Facial Moisturizer, Lippy Cow Natural Lip Balm, Dirty Cow Freshening Hand Wash, or Cow Pat Moisturising Hand Cream, all from Cowshed cosmetics, "made using hand picked herbs from the walled garden at Babington House in Somerset and containing 100 percent natural ingredients."
However, then we returned to earth – or rather Heathrow. Although we were accorded "Fast Track" status, Heathrow immigration, even early in the morning, is a mob scene, requiring over an hour to clear passport control and customs. As we learned on our return from Nice in May, it is even worse later in the day, which took over two hours just for a transfer.
Once through the line, we took advantage of Virgin Atlantic's Revivals Lounge.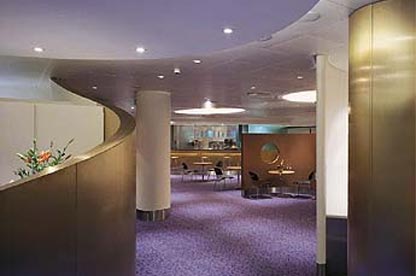 The on-board breakfast, which I slept through, had been mainly carbohydrate-laden anyway, but the lounge more than made up for it, with typical English breakfast fare, including "Severn and Wye smoked salmon," sausage, bacon, eggs, and baked beans, as well as yogurt, fruit smoothies and other "healthy" choices. And you could indeed greet the new day "revived" after a shower, while your clothes were being pressed.
MaxJet would have arranged transportation from Heathrow to Stansted if we had wished, but we had no reservations there this time; we would just take a different train into town. Unfortunately, we didn't learn of our good fortune in time to take advantage of Virgin Atlantic's free limousine service to our London hotel, since it had to be reserved twelve hours in advance. The adventurous, or those in a hurry, could opt for a LimoBike motorcycle, which is said to halve the normal journey time of its four-wheeled counterpart through London traffic.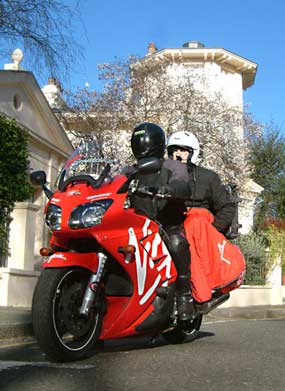 A customized Yamaha FJR1300, it includes intercom and phone so you can talk to the driver in transit or make and receive phone calls. This does require carry-on size luggage, for which we qualify, even for this twenty-day trip that included formal wear for the cruise.
In fact, if we'd known even earlier, we could have had similar limousine service, although not LimoBike, from our home to Dulles.
But there was no need to look such a splendid gift horse in the mouth, and, as the poet says, sometimes you get what you need.
---
In London we once again spent some time in the Victoria and Albert Museum – one could spend days there – and for the first time visited the Courtauld Gallery, which houses the largest collection of Impressionist and post-Impressionist paintings in Britain. We skipped the "Impressionists by the Sea" exhibition at the Royal Academy of Arts, since it would be at the Phillips Collection soon after our return.
In 2001 I noted that when looking at prices, the tendency was to think "That's not too bad." then to realize that it's in pounds not dollars, so it's really 50% higher. The next year the pound was worth $1.60. This year it was $2.00.
In spite of that, it probably won't surprise many of you that we lunched at Benares Indian restaurant, which was recently awarded a Michelin star, and at the three-star Gordon Ramsay, widely considered to be the best in England. We'd read that one had to reserve a month in advance, but when we called the Thursday before our departure and asked if there was anything available Tuesday or Wednesday, anytime (they're closed on Monday, and we were sailing on Thursday), they proposed Wednesday at 1. (A digression: we reserved the cruise three weeks in advance, and the flight and hotel two weeks before. One of these days, maybe we'll really plan ahead. Although this way you do get the bargains.) We took the tube to Sloane Square and after a mile walk down Royal Hospital Road, through a residential area,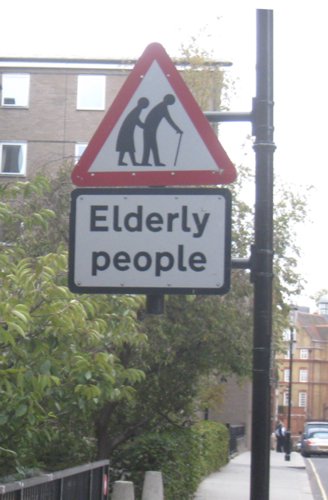 where we felt right at home, we arrived at their establishment, identified only by a small placard so inconspicuous that we passed by twice before we noticed it. As Michelin suggested, the meal was worth the journey.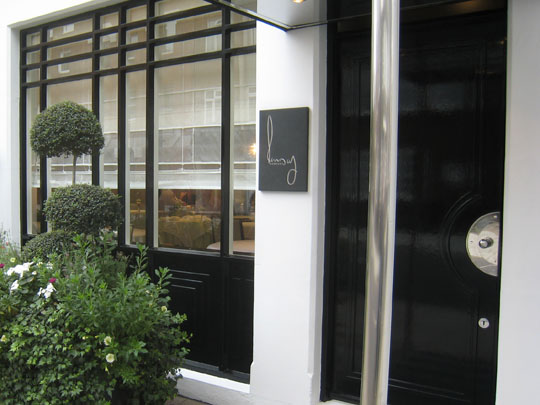 Thursday afternoon we took the Tube to Tower Bridge and were ferried across to the Silversea Silver Wind.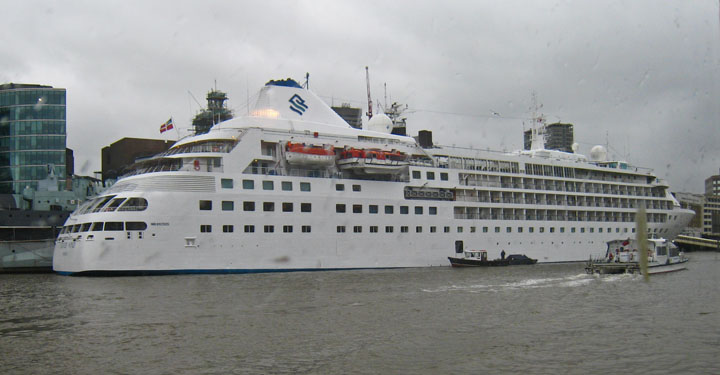 With a maximum of 296 passengers – 240 were aboard on this trip – the ship is small enough to berth this far up the Thames. Later that evening "Rule Brittania" was played as we sailed under Tower Bridge, which had been opened for our passage. It was quite an emotional moment for the many British passengers.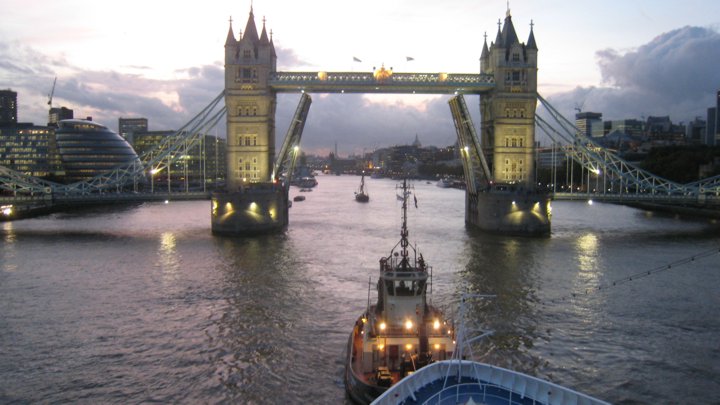 We leisurely proceeded down the Seine on our way to Bridgetown, Barbados, with stops at Vigo, Spain; Lisbon, Portugal; Funchal, Madeira; Las Palmas, Canary Islands; and Puerto Grande, Cape Verde Islands.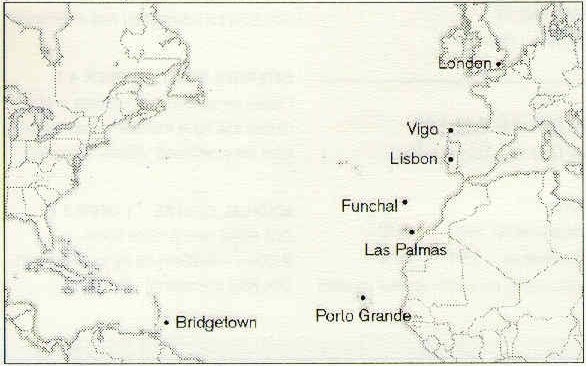 ---
1 Although we didn't specifically ask, we assumed that there had been a mechanical problem with our aircraft, and a disadvantage of a small airline is that in such a situation no backup is available. However, the recent announcement that MaxJet has discontinued service from Dulles suggests another possibility, supported by the fact that there were a large number of seats still available when we reserved, only two weeks before departure. They might have decided that it was less expensive to rebook passengers than to fly a sparsely-populated aircraft.
We had splurged on the MaxJet flight, to the tune of $800 each, but later learned that Virgin Atlantic's Upper Class cost was $5,200, and even Premium Economy was $1,200.
[Update: Unfortunately, MaxJet has been driven into bankruptcy by American Airlines' predatory pricing policies, whose lower fares will only last until all the business class competitors have disappeared – SilverJet and EOS are still around. We are sorry MaxJet has gone – it's hard to beat their level of service for the price. When we flew one of their inaugural flights last year, they were only 1/3 full, but I had since read that they had approached a 70% load factor.]
---
2 We later heard that someone had cut it too close and missed the first four days of the cruise. Although the first landfall was in Vigo, Spain, the first port with convenient air service was Lisbon.
© Copyright 2007 Jack Ludwick - All Rights Reserved
Home
Next Story