Home
Deja Vu
December, 2008
Unfortunately, Betty Lou had experienced this painful sensation before, only this time it was in the right foot – as the "great" toe migrated to the right and deformed the second toe. Doctor Cooper said it was caused by arthritis, and the treatment was the same as before – a bunionectomy, which he performed on September 3rd.
Unfortunately, the recovery this time has been more arduous than before.
Two weeks later, the sutures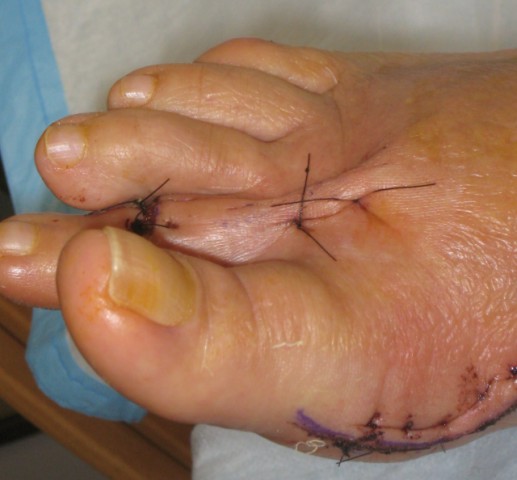 were removed and she was able, carefully, to ambulate with the Geisha boot. However, occasional lunches out and art museum receptions required use of a wheelchair. Until you've been involved in such a situation, you don't realize the ingenuity required to add accessibility to buildings constructed long before such concerns.
For the Corcoran, a ramp to the basement leads to a huge elevator intended to transport works of art to upper floors. At the Phillips, the Goh Annex and the new addition have easily accessible elevators, but to access the original mansion from there, one takes a very small elevator (with room for a wheelchair, but no attendant) down half a story, then wheels down the hall to another, larger, elevator providing access to the first floor and basement, from which a ramp leads up to the street.
At the second post-op, three weeks later, when the X-ray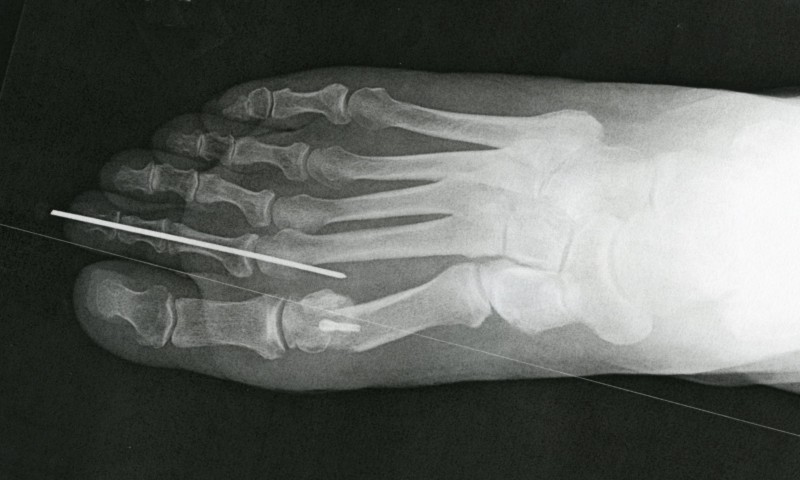 showed satisfactory progress, the pin was removed, an effort much like pulling a nail out of a board with pliers.
Once again, she's undergoing twice-weekly physical therapy sessions, with extensive daily at-home exercises.
We were able to enjoy a couple of weeks in the sun, in Playa del Carmen and Cancun. Then, after celebrating a significant birthday, while just walking down the hall, she suffered a torn meniscus in the left knee.
© Copyright 2008 Jack Ludwick - All Rights Reserved
Home