Home


Topless in Cannes?
Cannes, France
May 4, 2007
The beaches are packed, but so far we haven't spotted any topless sunbathers, or at least female ones.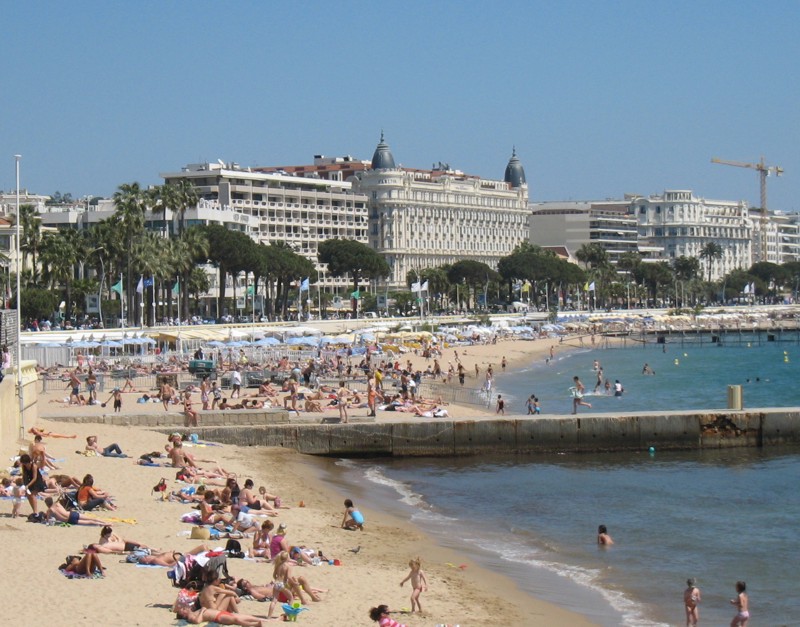 However, we did happen upon this group waiting outside a shop.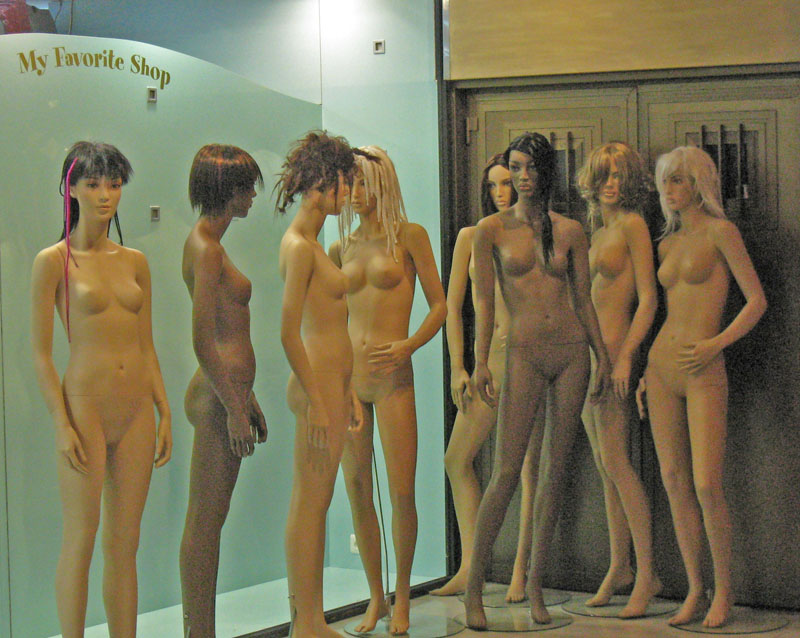 We went by the shop a few days later later and saw that they'd been put to work.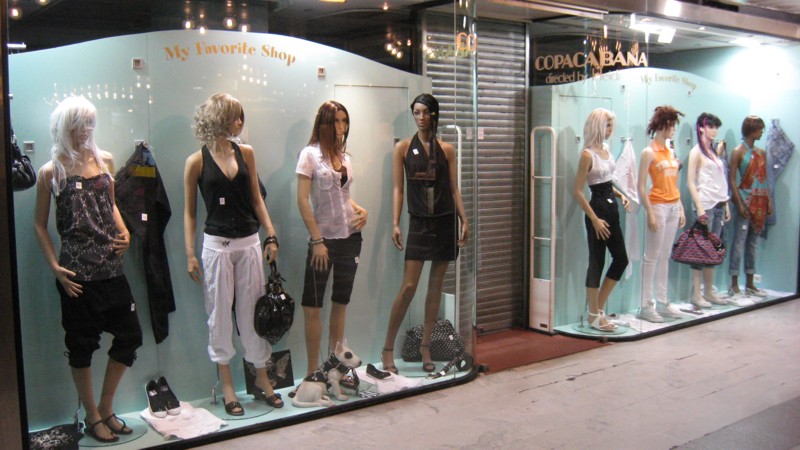 We also noticed the star of the show – the only one who didn't previously have to audition.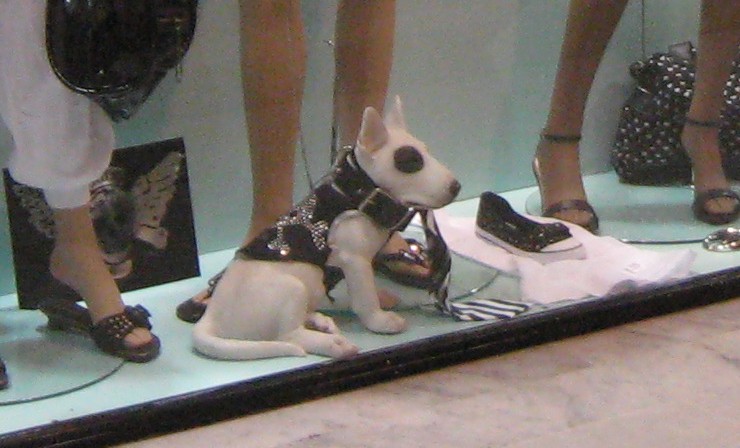 We shouldn't have been surprised – the French love their dogs, and take them everywhere with them. The venerable Michelin Red Guide that rates over 5,100 hotels and 3,600 restaurants in France uses a symbol to indicate those few facilities that do not welcome dogs:
. When we were living in Germany with Crumpet, our peripatetic cat, we would check with hoteliers to assure that felines were as welcome as canines.
In general the French own "toy" dogs, ones that are easily carried about. And they are well-trained – in restaurants, you may never realize there is one under the table until the diners depart.
"Magnum" was watchdog at the Sun Riviera Hotel. His bed was under the antique desk that served as the check-in counter, where he could keep a close eye on the clientele – and receive an equal amount of attention from them.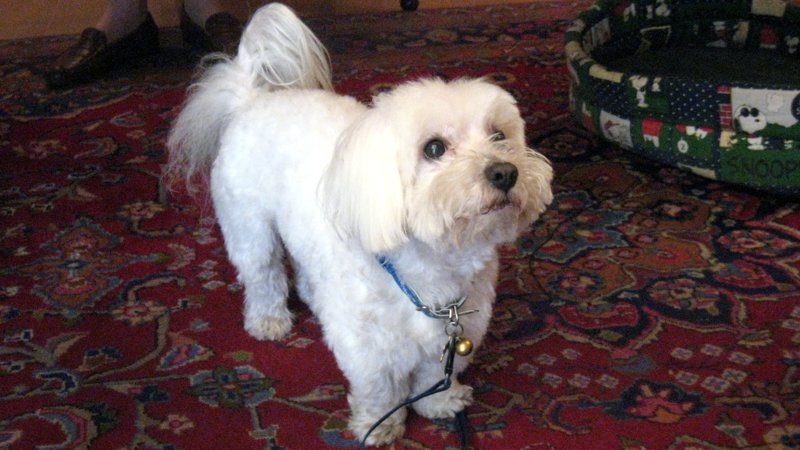 One drizzly day we were having a cocktail in the posh lounge of the Carlton Intercontinental Hotel, the one with the twin domes in the first picture1, when a suave elderly gentleman entered leading a Shih Tzu that was sporting a black slicker. He unrolled a small leopard skin throw, unbuckled the raincoat, which we saw had a Burberry plaid liner, and the dog settled down for the duration.
Earlier, on a sunny day that was more typical of our stay, we saw a dog wearing a tooled leather sun visor. Cannes has plenty of "doggie boutiques" where one can purchase any clothing item or accessory.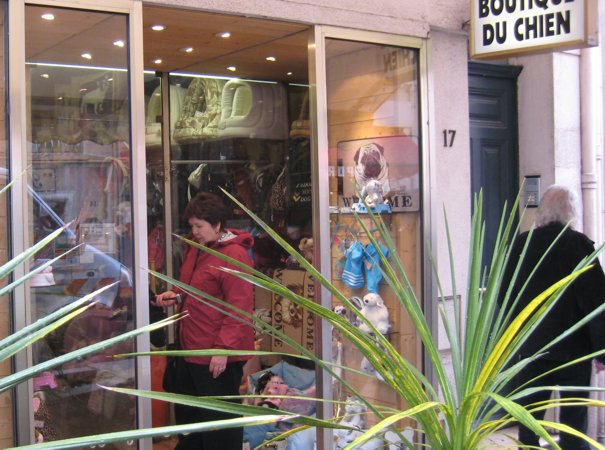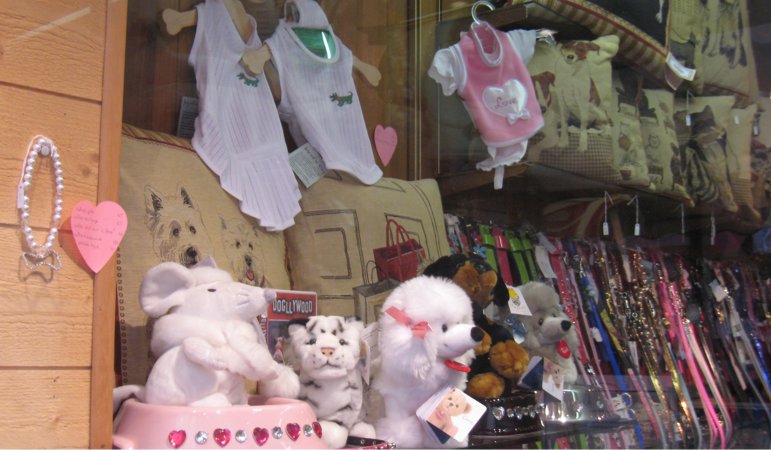 ---
1The twin domes of the Carlton are reputed to be modeled after the breasts of a noted courtesan of the early 1900s known as "Belle Otéro." When we last visited, in 2000, we dined at the elegant Belle Otéro restaurant on the seventh floor, but it has since closed.
This also is the hotel from whose roof Jerry Seinfeld, in a bee costume, descended – across the road, nearly to the sea, to promote his animated "Bee Movie" during the Cannes Film Festival: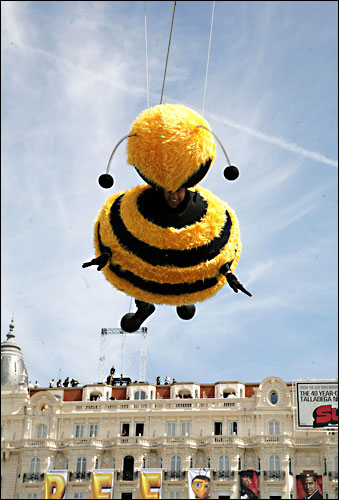 ... and where we drove up in our rental car.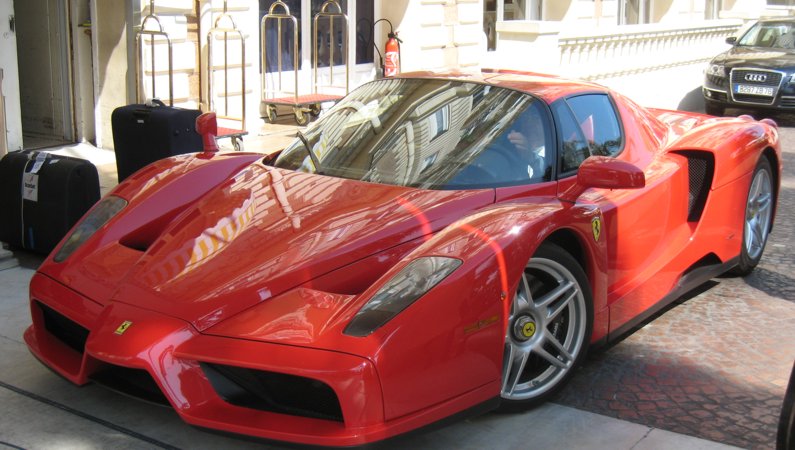 © Copyright 2007 Jack Ludwick - All Rights Reserved
Home