Home
Furry Adventures
October 2014
When we came back from dinner one night, we found this friendly fellow waiting for us, compliments of the Guest Services Manager. Based on his color, he must be a polar bear, and he even has a hoodie, but fortunately we didn't encounter his kind of weather. In fact, although the temperatures were cool, except for Bar Harbor there didn't seem to have been enough cold temperatures this year to bring out the expected leaf-peeping colors.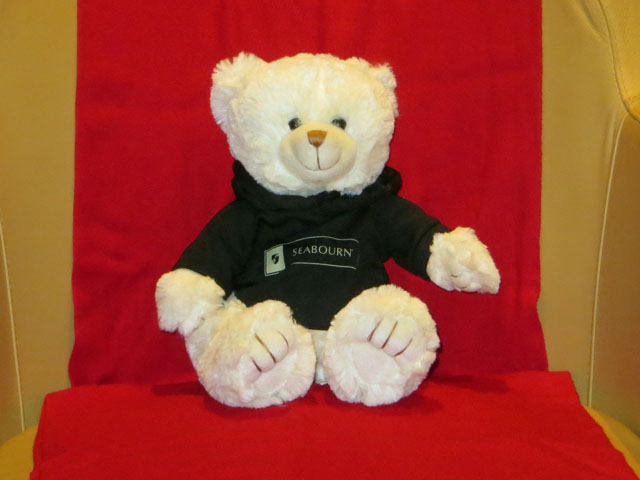 Her note said that she was hoping this little guy could join in the fun, so I guess Peep & Flo's fame had spread throughout the ship.
Of course, they warmly welcomed him.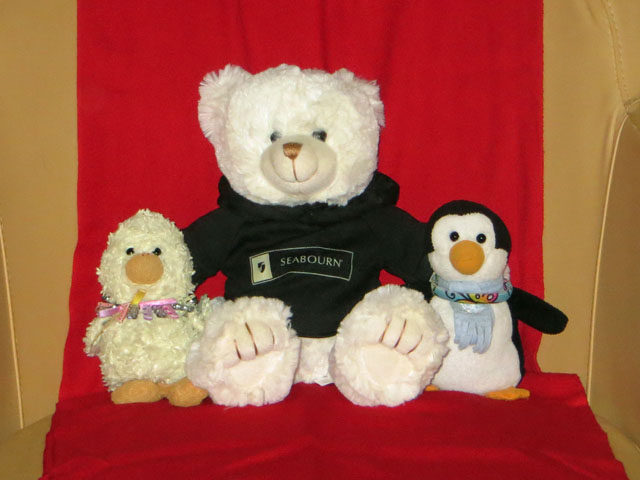 He didn't come with a name, unlike some previous ones -- Peep herself, but also Nibbles the rabbit, and Spike the porcupine -- so it took a while to find a suitable one. Finally, the sommelier, Sebastian,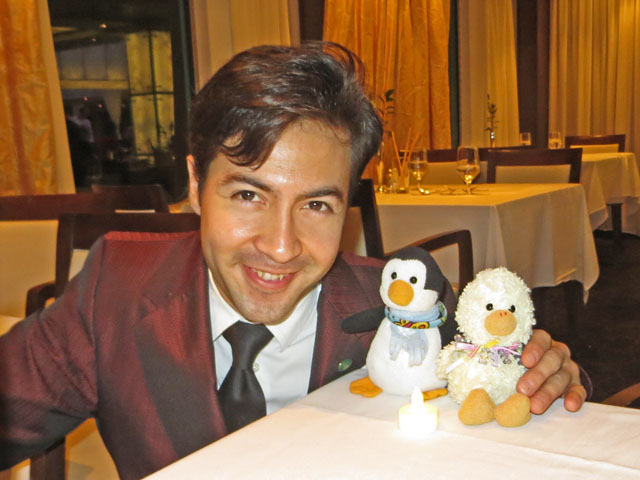 modestly suggested "Sebastian," and we realized that was the perfect name. He later provided a name badge, and a glass for a nightcap.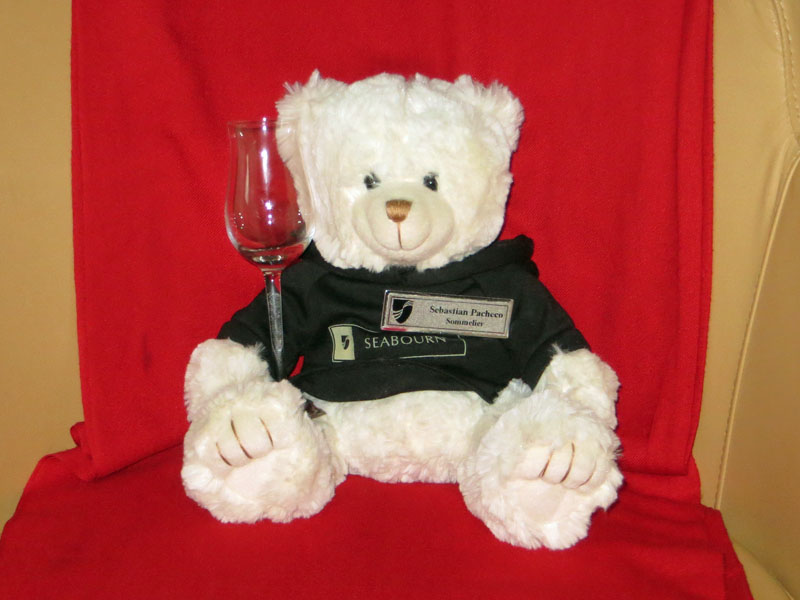 Several nights later he noticed Betty Lou's scarf and then Sebastian-san was ready for kung fu!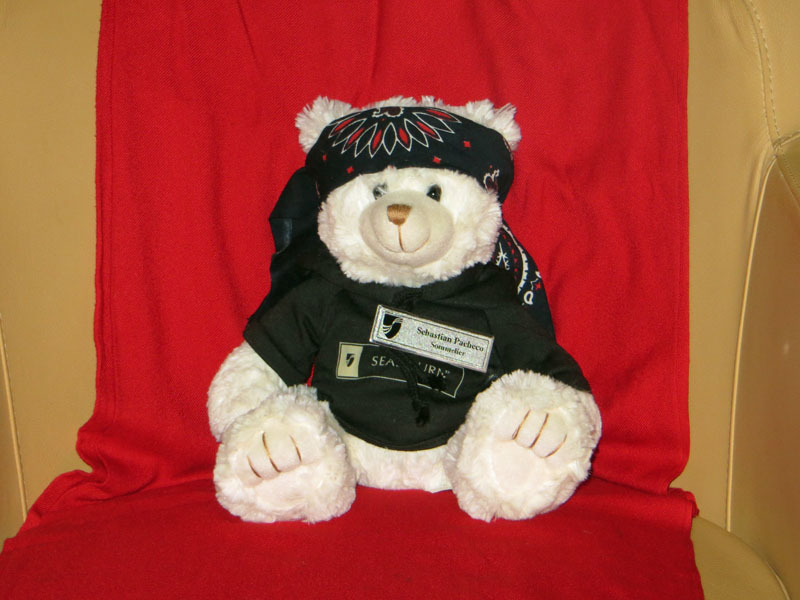 Sebastian had said it was similar to what he used in the gym to keep the sweat out of his eyes, but when we told that to Martin, the Executive Chef, he laughed and said he'd never seen him there!
© Copyright 2015 Jack Ludwick - All Rights Reserved
Home