Home
Deja Vu: The Aftermath
February 2015
I received a reply from someone who said that parts of my story reminded him of the History Detectives TV Show. I hadn't thought of this, perhaps because, unlike them, I didn't have to do extensive traveling to visit experts at their repositories. In fact, I wasn't at first sure whether to include all the investigative elements or just cut to the chase. However, once I start writing, one thing leads to another and based on the feedback I'm glad I did include it.
Although I usually hear from a few for whom a story touches a chord – for instance, after the Sugar Cane Express, I heard from one who had taken the same train excursion and from two others who had also honeymooned at the Dorado Beach Hotel! However, this story brought forth comments from many more who had connections with various aspects of the story.
Several had Wells College connections: one had taught there, a second had attended, as did the wife of another – and he had been earning his masters degree at Syracuse University during the time I was there although we didn't cross paths.
Several had gone to Cornell, some of whom had made occasional trips to Wells, which, although now coed, was a women's college at the time.
One who had attended a competing university, reminded me of an alternate second line to Cornell's alma mater, ... "There's an awful smell..." Of course, the rest continues in a similar vein.
One had taken a steamboat trip out of Rochester when she was young and fell out of her top bunk at night!
Several wondered what I was doing in Canada at this time of year. Of course, the January date refers to when I finally solved the Frontenac connection, and I had thought that people would remember my earlier story about the leaf-peeping cruise, or if not, would click on the "our first port stop in Quebec" link to it. In any case, I modified the first paragraph when I included it on my website.
One had been hired by Cayuga County to testify at a hearing regarding the construction of a nuclear power plant on Lake Ontario. I had forgotten how far the county extended.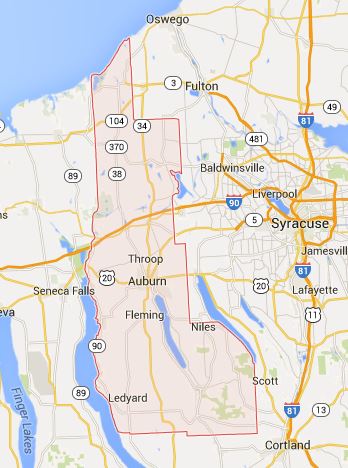 Two had stories about pinboys, or pinsetters as they're more properly called.
One who attended Berkeley in the 50s lived in a rooming house with several students who were veterans. He assumed that one who limped had been injured in the war, but found it was caused by a bowling ball when he was setting pins to earn some extra money. I knew it was potentially dangerous, but mainly from flying pins after they were struck by a powerful throw, since pinsetters could perch on a ledge above the lane when they weren't setting pins.
One had a physical education class in high school that twice a week walked to a bowling alley whose pinboys were their own age. That class reminded him of another that he took in college for two semesters: billiards! The first few years of his professional life, when prospective employers still wanted to see transcripts, for many interviewers their eyes would skim over relevant mathematics, science, and engineering courses, and come to rest on – Billiards. So he'd spend the next five or ten minutes explaining the class and the tests they took.
His note, in turn, reminded me of the bowling class I took as one of the required physical education classes at Syracuse University, when I received an automatic A when during one class I bowled a 201. It was quite a while before I again broke 200.
Which further reminded me that in my senior year I was told that I still required one credit hour of physical education to be allowed to graduate! The only thing that fit was a two-hour class in Hunting and Fishing, and the last semester before graduation I ended up taking 21 hours. The Hunting part mainly involved stories being told by the instructor. The Fishing part included hands-on practice with baitcasting reels, spinning reels, and fly reels in the stadium, much to the amusement of the football players waiting in the stands for us to finish.
Even more about bowling – when I was in graduate school several years later, a local bowling alley offered a deal of 50 games for $5.00 – the going rate at the time being $.50 per game. Only one game per visit qualified for the offer, which they'd validate by punching out another of the fifty numbers on a card we received. They no doubt expected we'd play two games at the regular price and the third one for "free." However, several of us who had our own balls and shoes would come a couple of times a week, bowl one game, including beer frame, and leave. It was surprising how much our scores improved with such regular, although limited, practice.
One, after following the link to the story about the classmate whose father "did him the favor" of finding him a job as pinboy, noticed my account of reflecting telescope construction. He had successfully completed the difficult part of grinding and polishing an even larger 8" mirror, but not being able to afford having a reflecting aluminum film deposited on the concave surface, he traded it to his science teacher for a gasoline engine which he disassembled – and reassembled(!) – to learn how engines worked.
One who lives in Canada provided further information about the campaign that led to the appearance of Frontenac's name in the Cayuga Lake area. Realizing it was essential to be on good terms with the Canadian local tribes, when they were threatened by the Iroquois, he led the expedition that routed them. Overall, he was recognized as a successful governor of New France.
Two had historical comments about shortsighted French economic policies and their consequences.
Several enjoyed my storytelling.
One knew the historian and agreed that he was a wealth of information.
The father of one grew up in nearby Seneca Falls and he himself while at Cornell often swam in Cayuga Lake and had – strictly verboten! – skinny-dipped under Taughannock Falls. Since this was before he was married he also felt free to reveal that he wasn't alone at the time. They did choose a time when no one else was around.
One, who after her husband died, married a man who lives in the West but has business in Canandaigua. He had bought a cottage on Canandaigua Lake where they spend part of the summer.
One found that the map of New France helped explain how the Arcadians got to be Cajuns.
One had stayed many times at the Chateau Frontenac and during a now-discontinued hotel tour learned that no two rooms are alike.
Another had recently stayed there for a week while skiing at nearby Mont-Sainte-Anne, and also recalled that while the Sam Bar had a great view of the river, unfortunately the drinks were expensive and there was no Happy Hour.
Another had stayed there earlier this year and loved every minute – it was a special birthday weekend.
Still another had previously visited Quebec and vowed to stay at the Chateau Frontenac the next time.
One was from a former high school teacher in his 90s for whom it brought back fond memories of his life in Union Springs and Aurora. He was another Cornell graduate, 73 years ago! Coincidentally he now lives in Glen Cove, New York where I was born – however, I left at age one and have only returned once, with the Syracuse University Glee Club.
Another who had also attended Syracuse University – which I hadn't previously known – had camped in the Finger Lakes area and had also stayed at Chateau Frontenac.
Of course, some were from high school classmates reminiscing about the town or the island.
Several used my email as a reminder to update me on their activities.
One asked if he could forward my story to others, and the Frontenac Museum board member asked if they could include it, with attribution, on their Facebook page1. I told them that was fine with me. I'm very careful about the content of the stories I send out, which I know already are widely forwarded and which eventually appear on my website for all, via Google, to see. Many years ago when people actually committed their sentiments to paper in cursive hand, I came across advice that has served me well ever since: "Assume that your correspondence begins with 'Ladies and gentlemen of the jury,'.''
And finally, one was trying to recall how we met, which occasionally happens. My mailing list is extensive, and I often just brazenly add those whom I've met at various events. (As you probably recall, I do occasionally send out a query for those who wish to opt out. I usually get about ten assents, but fifty or sixty, who, unbidden, protest "No, no!")2 I did specifically remember this occasion, but if not I can usually reconstruct the situation because I include pertinent data accompanying the email entry.

However, when I recently entered the Frontenac Museum board member's email address, I found that she was already there! We must have met during our 2008 visit, but I had neglected to include that information.

At least I'm not the only one with such a memory lapse – I receive an email Christmas card yearly from the one who didn't recall how we met!


---
1 Update: My story appeared on the Frontenac Museum Facebook page February 4th. Ten days later I learned that, with 738 views it was already the second most popular posting – even beating out Santa! I said I was sorry to depose Santa but credited the various colorful illustrations for bringing in many who might otherwise have skipped on by.
2 I recently learned of a third category of recipient. A friend told me that he'd recently been barraged by Nigerian scam messages. Not just those promising a percentage of a large sum of money in exchange for helping to transfer those funds, but also ones wishing to make him their wife! (His email address gives no hint of gender.) When he mentioned this to a colleague, he was told of scam messages he occasionally received claiming to be from Jack Ludwick! When asked if he knew Jack Ludwick, he said he did but was sure these had viruses, so he just deleted them without opening them! Ironically, he's the person who was key in my decision to move to Frankfurt in 1989.
© Copyright 2015 Jack Ludwick - All Rights Reserved
Home