Home


High Test or Chardonnay?
Athens Ohio
September 2005
We recently visited Ohio University, Betty Lou's undergraduate school. One day, after being given a tour of the campus1, we asked the guides for a good place to eat. Stephens Restaurant was recommended, although they said it was a little offbeat. You can get an idea of one offbeat part by the pictures. In this part of the room, we seemed to be underwater, with the ceiling as the surface.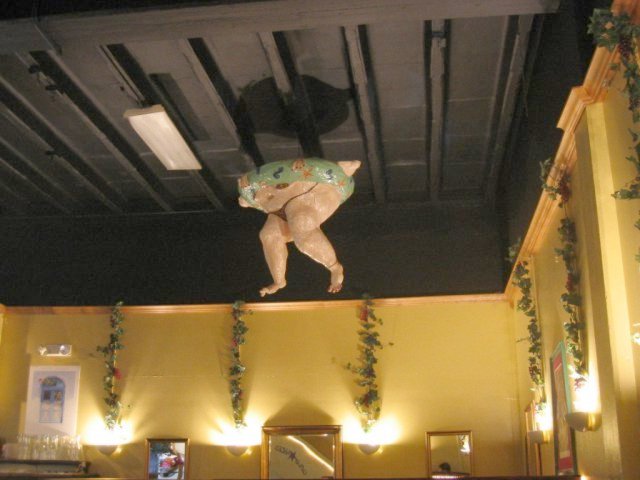 Nearby was the bottom of a boat whose occupant had hooked a big fish, fully "underwater." I didn't get a picture of the boat, but you can see the brilliantly-plumed fish–above the motorcycle!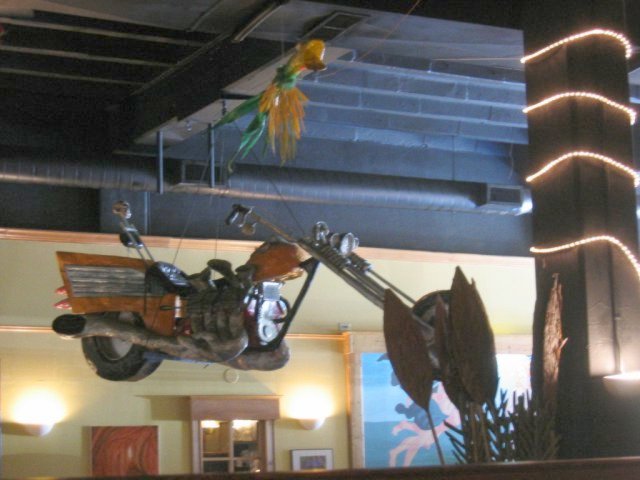 Another unusual aspect was that they didn't have a license to serve alcohol, but we could bring our own wine. When we asked where we could find a nearby source, the recommendation was, "The BP station on the corner!"
Sure enough, just down the street, the BP mini-mart carried not just wines, but a surprisingly wide assortment of quality wines. When we commented on this to the waitress, she had no doubt that it was largely a result of the taste of the customers brought in by the restaurant.
There was a corkage fee–$3.00.
---
1During the tour, we spied this plaque–outside the library!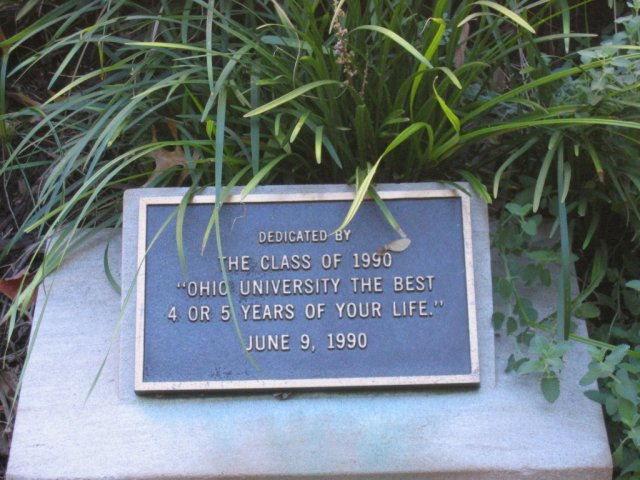 © Copyright 2005 Jack Ludwick - All Rights Reserved
Home