&nbsp &nbsp Home
No Problem Mon!
Montego Bay Jamaica
February 9, 2000
... as they say here in Jamaica. Certainly the weather is no problem – the Breezes Montego Bay where we're spending a week has a policy that a day without sunshine is free. And the temperature – although at 82 degrees perhaps a little warmer than optimum, is tempered by the breeze from the ocean.
There was the slight problem of clogged nasal passages from the cold to which I finally succumbed after having weathered the MITRE epidemics. I did take a decongestant well before takeoff and the ears popped nicely on the way up. The descent was another matter, but fortunately not excrutiatingly painful, and after a day I was able to hear again.
But the warm welcome made up for it.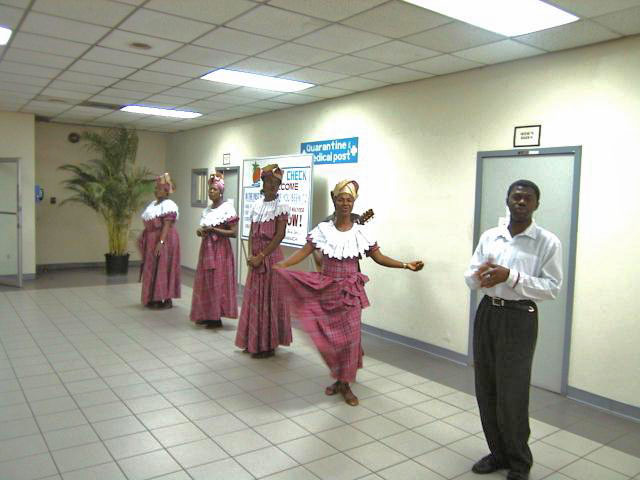 There was the matter of the collapse of the subframe supporting the bed slats. Investigation revealed that I happened to sit directly above the precise location of a wood knot that had substantially weakened the rather flimsy support. But this wasn't a case of things being attended to in Caribbean time – it was repaired well before bedtime.
Anyway, we couldn't complain too much since the room was one with a balcony and deluxe oceanfront view, rather than the small standard room with hill – or street – view (no balcony) to which our low-cost "Surprise" reservation1 entitled us. Betty Lou is really good at schmoozing the help – and perhaps playing on their sympathy. She had brought a copy of the infamous foot hardware X-ray and I think there was also some talk about a retirement and a significant birthday ...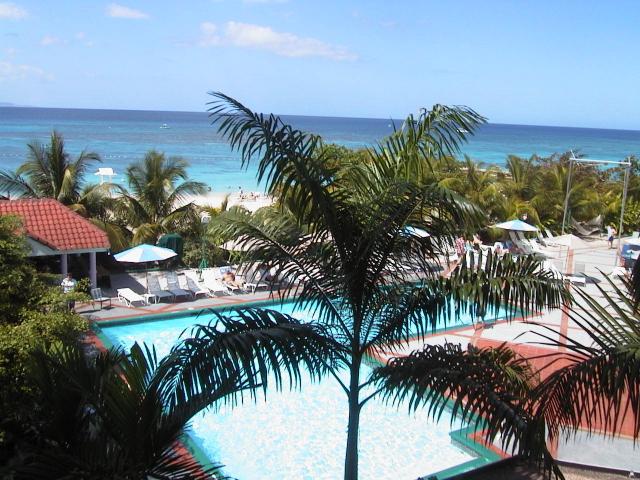 In all other respects, everyone is entitled to the same thing; which is everything. All meals – three restaurants; food is available somewhere from 7:30 AM to 2 AM (this breakfast has Jamaican specialties – all the more familiar items are also available),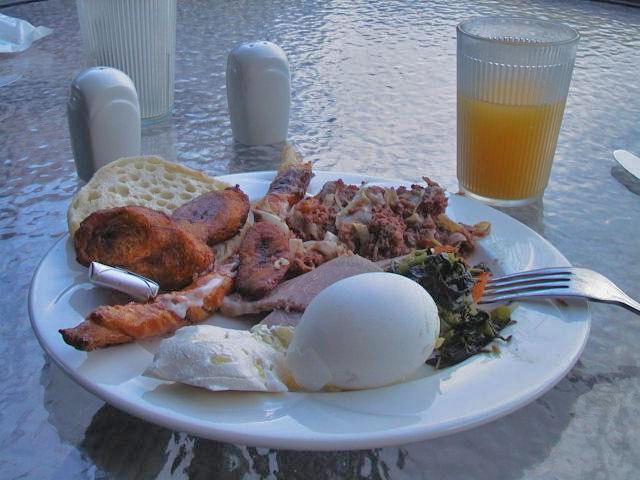 all drinks – four bars, from 10 AM to 4 AM (if you want something fancy a bartender will oblige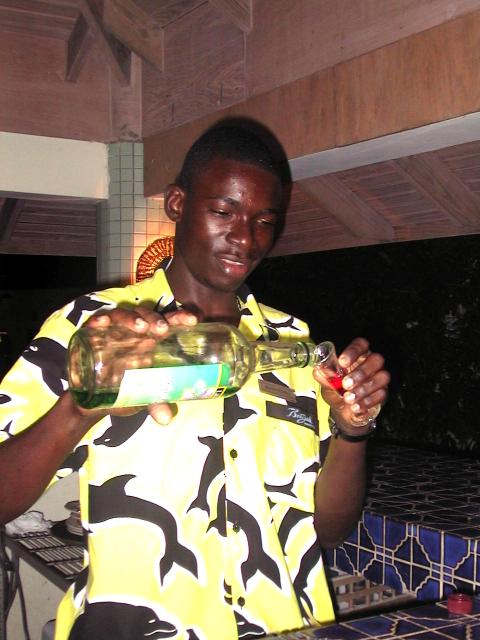 or for something simpler, make your own),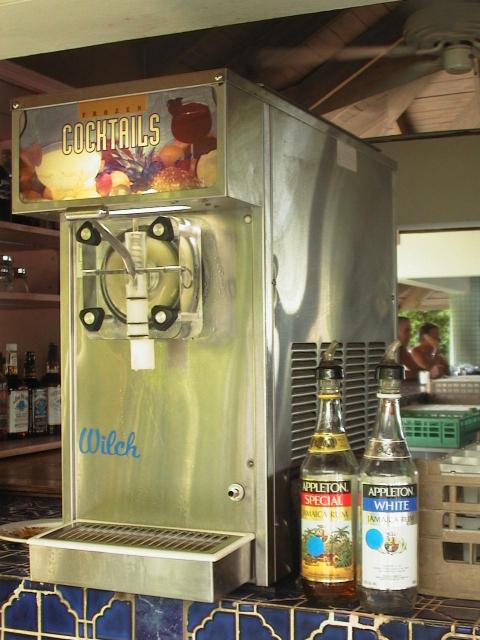 a disco, a pool – as well as the best beach in MoBay – rooftop Jacuzzi which is a favorite vantage point to watch the sun set across the bay,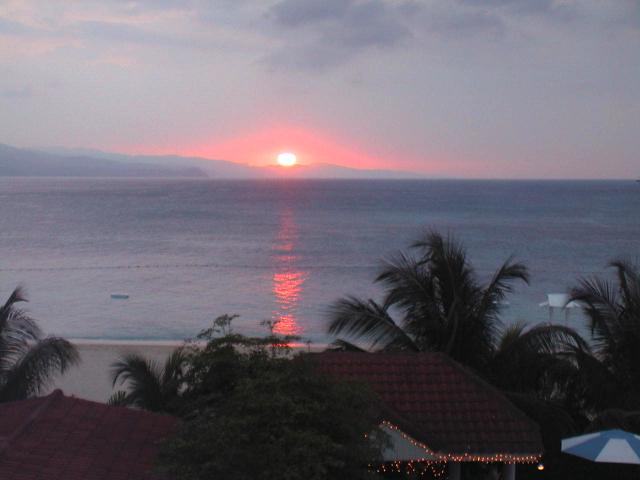 fitness center, sea kayaking, water skiing and sunfish sailing. No parasailing, though – supposedly because it's within the airport flight pattern. Although the airport is only ten minutes away, we haven't heard any aircraft – favorable prevailing winds perhaps.
But in spite of all these temptations, we're just taking it easy – well, in addition to Betty Lou's foot problem, the torn gastrocnemius (calf) muscle I suffered a week ago while bounding between icy hummocks on DC's treacherous streets may also have something to do with that resolve.
---
1A "Surprise" reservation guarantees you a room at one of six Jamaican hotels in the SuperClub chain, at a price lower than if you had selected the least expensive one. However, you don't know which hotel they'll assign you until a week before departure. As it happened, the Breezes Montego Bay was the cheapest,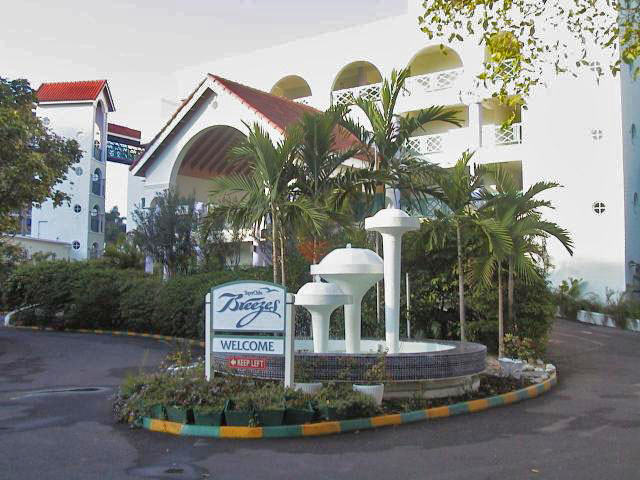 and based on conversations we overheard, not a few guests were hoping for a more elegant resort. Since reaching the other resorts required bus rides of several hours – not a pleasant prospect for Betty Lou – we had no complaints.