&nbsp &nbsp Home
The Guests
Montego Bay Jamaica
February 11, 2000
In many respects, the guests at the Breezes Montego Bay are a diverse group. There are Germans, French, British, and some whose languages I don't recognize. The mix depends on when you check – every day a new wave arrives and another departs. However, there are no children – if the school calendar didn't assure it, this resort's policy would: no one under sixteen. But ages otherwise range the gamut, from the mid-twenties to geezers seemingly substantially older than I. There is another SuperClub that caters to families, as well as two others, Hedonism II and Hedonism III that no doubt siphoned off many of the fun-lovers. (No nude beach here.)
In some other respects, the guests are not so diverse. Almost all are Caucasian, particularly conspicuous among the all-black staff. And, I suddenly recognized, very few beards. Hmm...
As you may imagine, most of the guests are fleeing the cold – the Europeans of course, but also "north" Americans, from Canada and seemingly all the northern states: Massachusetts, Vermont, New York, Michigan, Illinois, Wisconsin, Minnesota, Washington (a Seattle Seahawk who missed going to Hawaii for the Pro Bowl – but he has only been in the pros for two years).
There are a lot more smokers of all ages, including chain smokers, than we're used to seeing in a group of this size (over 200, we've been told, as the hotel is at capacity), and not just the Europeans. Maybe it wasn't only Betty Lou's persuasive powers that got us the great ocean-view-with-balcony – non-smoking – room. We've had to keep our bathroom door shut to stop the further spread of fumes from the adjoining – street-view – room of a smoking couple who arrived at the same time.
Also, as you may imagine at an all-inclusive resort, there are some real trencherpeople. The boards aren't the only things groaning when some of these widebodies sit down after their third – or fourth – trip to "Jimmy's Buffet." You knew there had to be such a place in Montego Bay.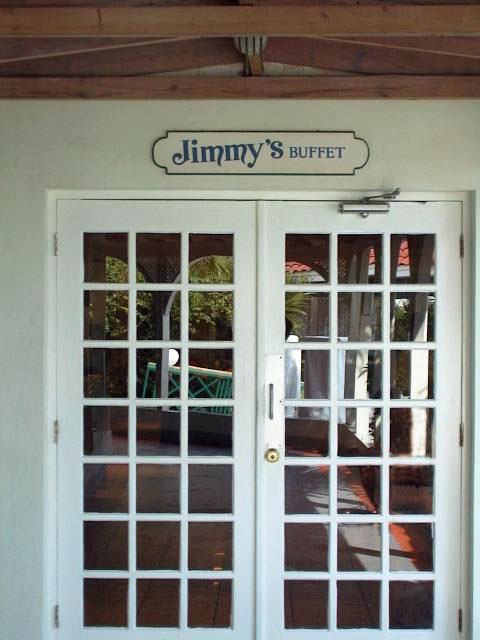 However, there are enough women not in this category to attract one's notice – not having been to the beach lately, I was unaware of the stunning advances that Wonderbra technology has contributed to swimwear design. Of course, as would any competent engineer, even retired, I've immersed myself in the design principles through careful study of as many examples as present themselves.
One day we heard The Wedding March emanating from the bandstand adjacent to the pool (it was from a CD). We observed a bridal party in slow procession – the only incongruity was the bride-to-be's tiny – white – bikini. Weddings and vow renewals are a popular feature of these all-inclusive resorts. Monday, Valentine's Day, eight weddings are scheduled here. However, having booked a low-cost "Surprise" reservation, we're not eligible for vow renewal.
When I asked if all the brides are similarly attired, Alana, one of the Coordinators, said they can choose standard attire or swimwear. One option not available, as one disappointed prospective bride recently discovered, is nothing at all – I mentioned the absence of a nude beach.