Home
Grand Cayman
Sting Ray Observatory and Island Tour
April 2006
The day was warm, but not this much!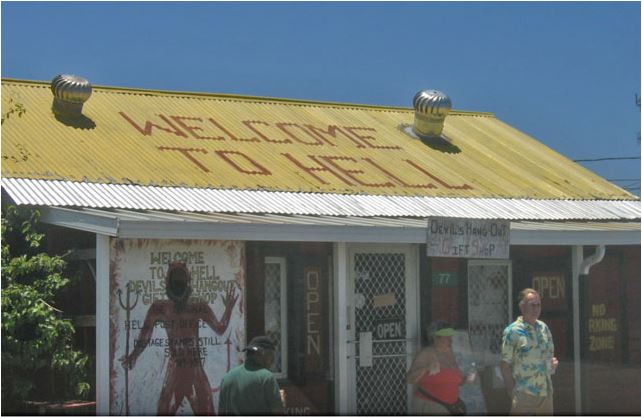 The store's proprietor played the part. He's also a postmaster who will postmark your postcards from Hell.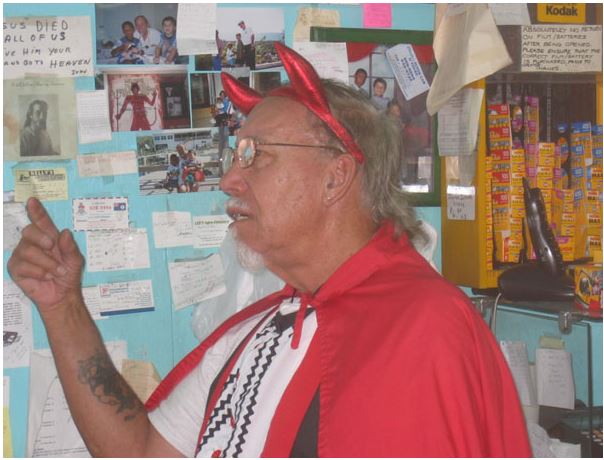 Out back, another devil welcomed us to his domain, the charred remains of Hellfire. In spite of how it might appear, the unusual terrain isn't the result of earlier volcanic eruptions. It's actually caused by acid secreted by black algae covering a local hard limestone rock called ironshore, etching it over the millennia into jagged shapes.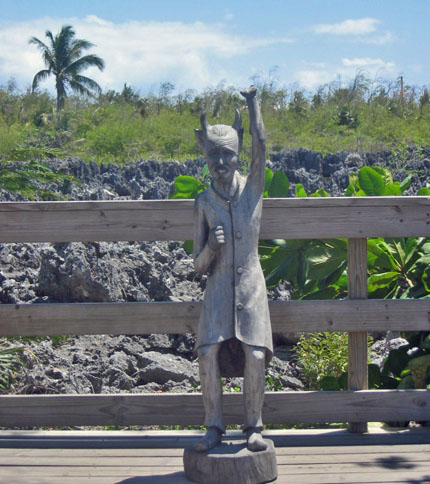 Another aspect of the porous nature of the limestones present in the Cayman Islands, along with the generally flat topography, is that the islands lack any rivers and streams. In turn, the lack of sediment runoff due to erosion of topsoil has resulted in extremely clear waters offshore, making the Caymans such a popular snorkeling and scuba diving area.
---
At Sting Ray City, we boarded the floating observatory and descended the stairs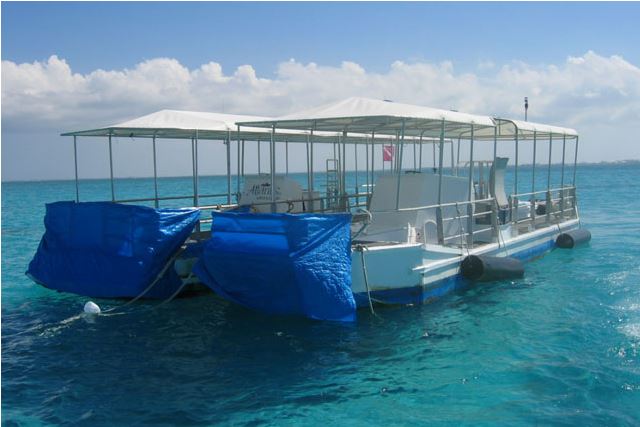 into Dr. No's undersea realm.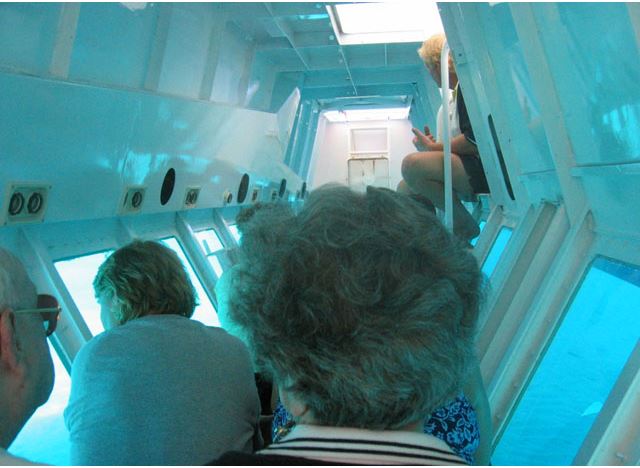 We soon spotted a fever of sting rays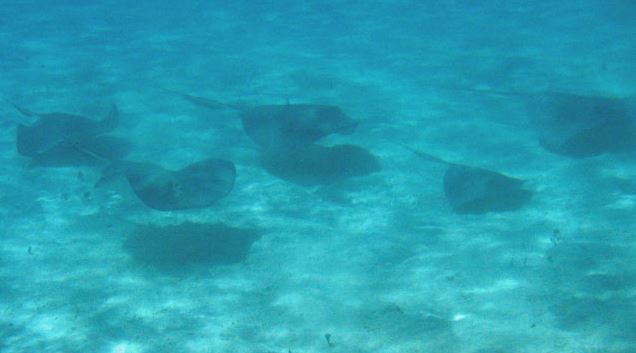 which was joined by a diver who offered them tasty treats. He recognizes the regulars and said that if a particular one thought she wasn't getting enough attention, she'd put her lips on him and give him a hickey!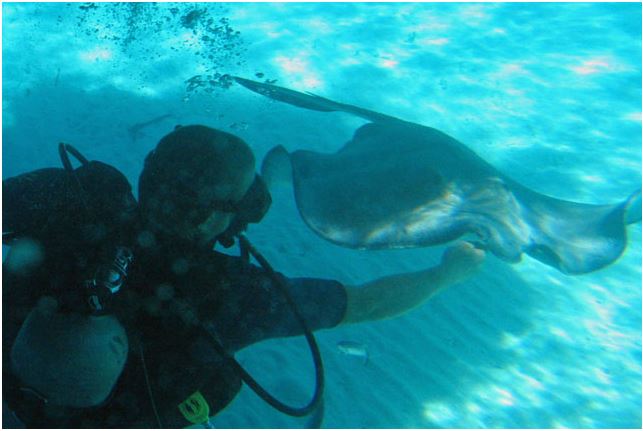 Another shore excursion included swimming with sting rays. Later that year Steve Irwin was killed by a sting ray in Australia – it would be interesting to know how much that affected participation here!
---
We next visited a turtle farm, initially established in 1968 by a group of American and British investors to supply turtle meat to restaurants worldwide. However, after America and other countries banned the sale of all turtle products, even farm-raised ones, it went bankrupt. It was eventually purchased by the government, which implemented breeding and research programs and released adult Green Turtles, an endangered species, into the sea.
Several huge concrete tanks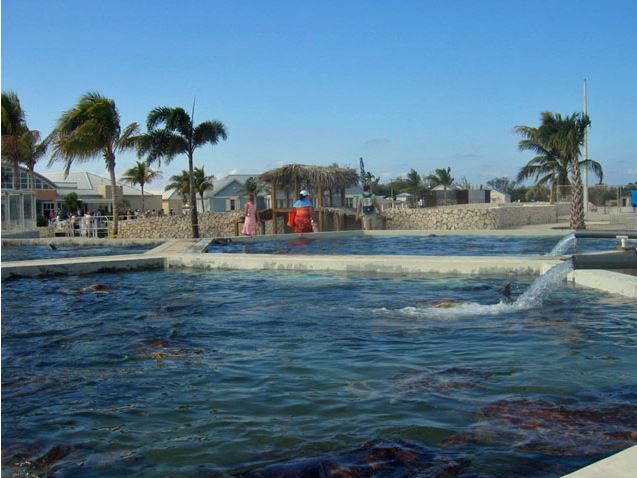 held hundreds, perhaps thousands, of turtles of all sizes.
They told us the turtles didn't mind being held, so maybe this one was just mugging for the camera.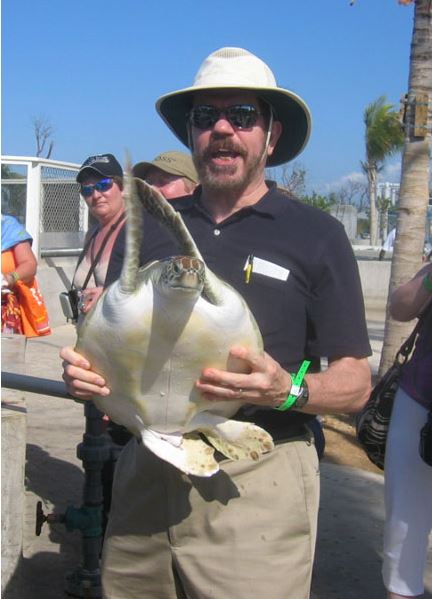 In any case, he wasn't the one in our turtle soup! The farm still provides turtle meat for local consumption, including in their cafeteria. We couldn't really tell if, like all exotic meats are claimed to taste, it was like chicken – it had a spicy, peppery broth, which we enjoyed.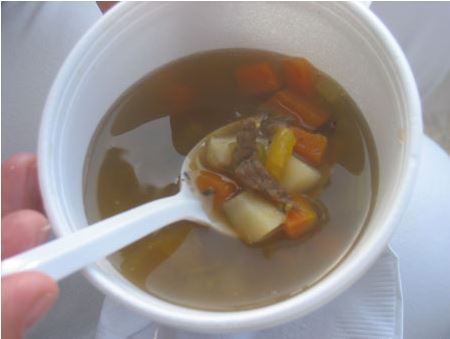 An ambitious expansion project was underway when we visited, which now includes a 23-acre nature park, featuring predators, birds, caiman, and other creatures in addition to turtles, a nature trail, aviary, reef lagoon and other attractions.
---
Ocho Rios, Jamaica
River Tubing Safari
Although we had previously visited Jamaica, to Montego Bay, this was our first time in Ocho Rios, where we embarked on a tubing trip down the White River. With numerous rivers as well as the Blue Mountain range of coffee fame, the topography is quite different from the Caymans, as is the geology.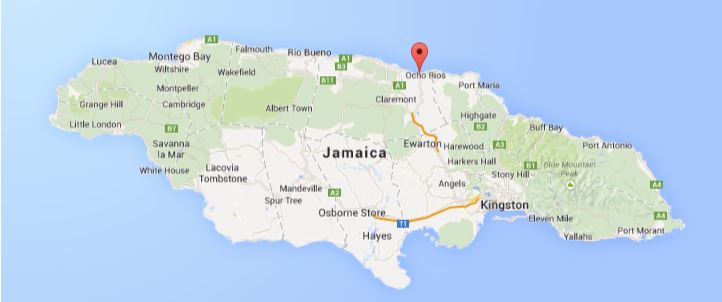 We headed out of town,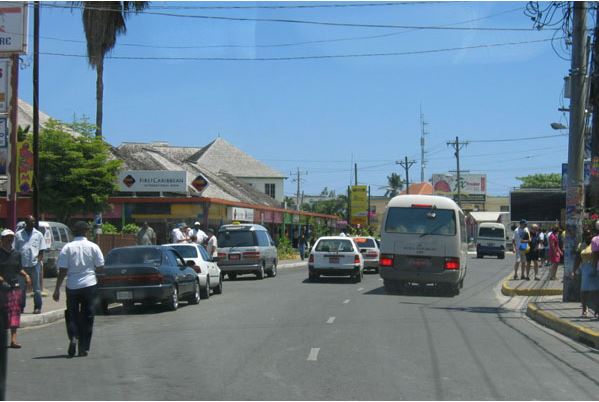 climbing into the hills for quite a while as the road got narrower and narrower.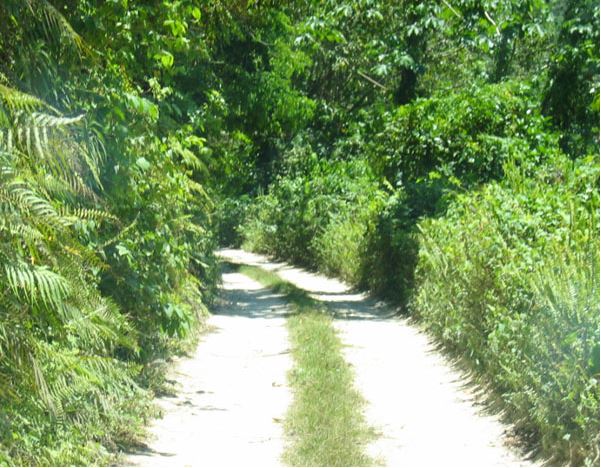 We knew were nearing our destination when we came upon the truck ferrying the tubes and guides back up from the previous trip.
We congregated in a pool until everyone had entered. Some had thought this was a rafting trip and hadn't brought bathing suits, ending up with really soggy clothing!
A guide, seeing my waterproof camera case (the water blob is on it, not the lens), asked me if I was interested in taking a photo of a marijuana tree. When I said I'd be glad to see such an amazing plant, he asked me if I wanted some! For a moment I had forgotten we were in Jamaica!
To forestall questions similar to those that arose after a previous experience – I reported that a pre-colonoscopy question was whether I took street drugs! – the answer was no.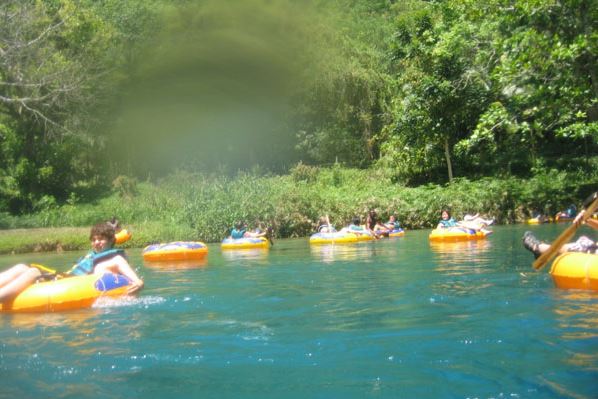 When all were present, we headed out.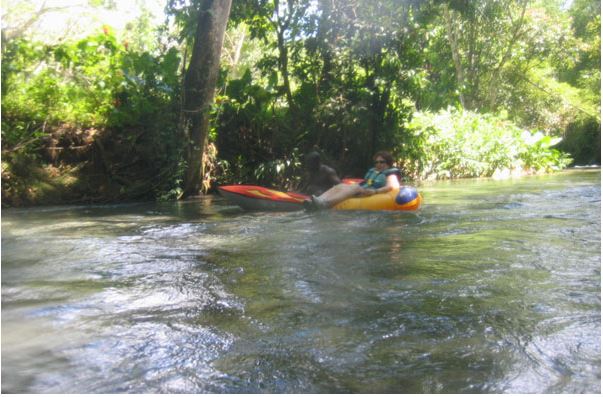 The three-mile journey wound through a picturesque tropical forest, alternating lazy drifting with seven exhilarating rapids. Billed as an adventure tour, the rapids had rocks just below the surface – the key was to keep hands and feet out of the water while traversing them. However, this was White River, not whitewater, rafting.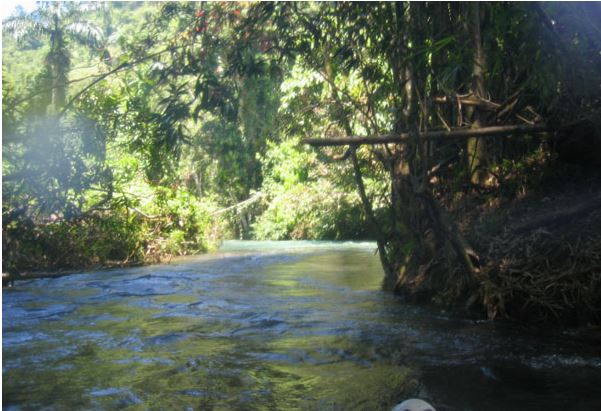 Although we passed coconut plantations and bamboo groves, marijuana tree sightings proved disappointingly elusive.
Perhaps on the next visit!
© Copyright 2015 Jack Ludwick - All Rights Reserved
Home