Home


Plumber On Call
January 2005
Our spacious Maasdam cabin—relatively, that is; Holland America Line has one of the largest standard cabins in the cruise industry—looked similar to those on sister ships Veendam and Volendam on which we'd previously sailed. (As you may imagine, with twelve ships currently ending in -dam, HAL sells a T-shirt that illustrates "The Best Dam Ships Afloat.")
However, there did seem to be a problem in the bathroom. There was water on the floor under the toilet and we could tell that the water level inside was slowly rising. We notified our cabin steward, who mopped up and said he'd have Engineering come and fix it. "Sure," I thought, and here we are at the beginning of a ten-day cruise with a full ship.
So much for the cynicism—within half an hour a technician arrived, sized up the problem and replaced the toilet before we realized what was happening.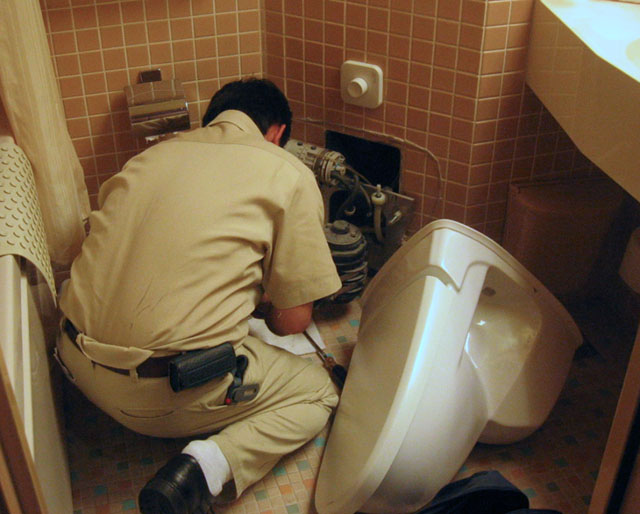 This contrasted with the recent experience where we needed our kitchen sink drain snaked and the first time a plumber could arrive was in four days. It was during the holidays, and it wasn't an emergency—the water would eventually drain out—so we didn't press the situation.
Ship toilets must be ingenious mechanisms, as the photo suggests. Nearby signs reveal that they work by vacuum, and warn not to flush while seated. Also about not disposing of anything except the special paper provided—a clog may affect several cabins, and the expense of repair will be billed to the miscreant.
Which reminds me of our stay in Skopelos.
© Copyright 2005 Jack Ludwick - All Rights Reserved
Home