Home


Attack of the Killer Quati!
Brazil, August 2004
Except for a few brightly-colored birds (e.g., toucans or green parrots), we'd seen few animals in our trek through the Amazon jungle—they are quite shy. We did catch some piranhas, but they hadn't been showing off for us.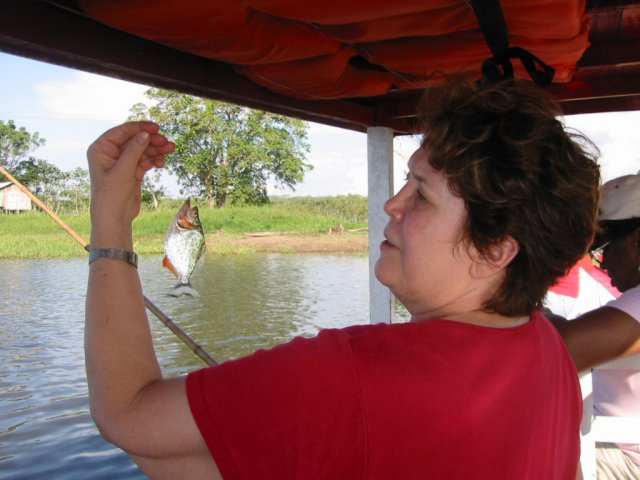 However, when we arrived at our hotel at Iguassu Falls, at the border of Argentina and Paraguay, we found dozens of quati, aka coatimundi, who were eager to make our acquaintance. Omnivores, they have learned that many tourists, suckers for a furry face, will offer a snack. They have also learned that even those who aren't generous often carry bags that contain tasty treats. Their long claws make short work of plastic, and they have been known to unintentionally make off with wallets and even passports.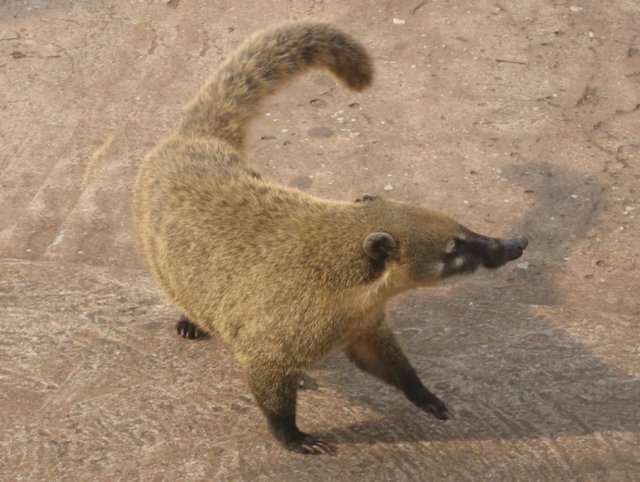 We had been careful, but when our guide Carlos suggested taking pictures of our group in front of a representative group of the 275 waterfalls, it was difficult to pay attention to the camera and the quati at the same time.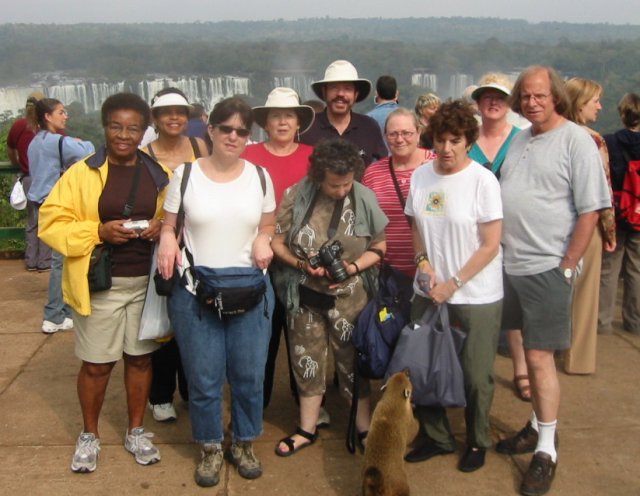 © Copyright 2004 Jack Ludwick - All Rights Reserved
Home